The Hinode homepage has been renewed
The HINODE homepage has been renewed in commemoration of the 10th anniversary of Hinode launch.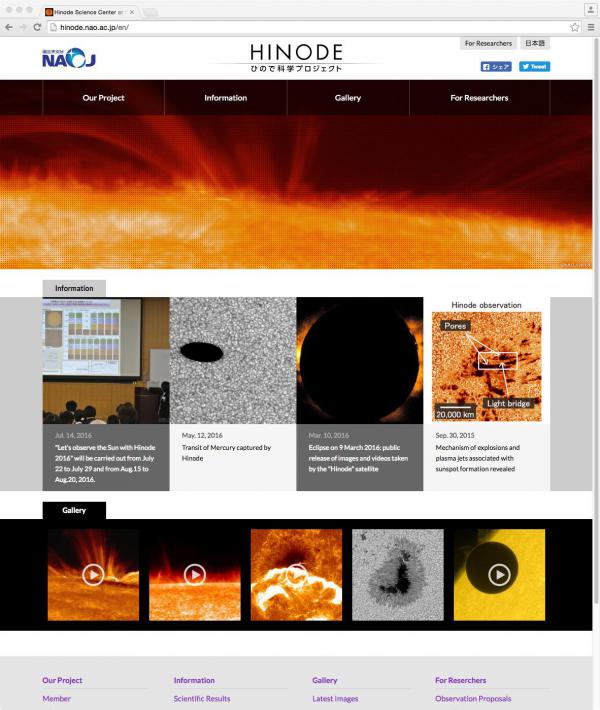 Regarding the use of images and movies on the page concerned, please visit the page here. Explicit credit of images and movies on this page shall be given to "NAOJ/JAXA" unless explicitly stated to the contrary.